← All Events
Evening of Poetry and Artist Talk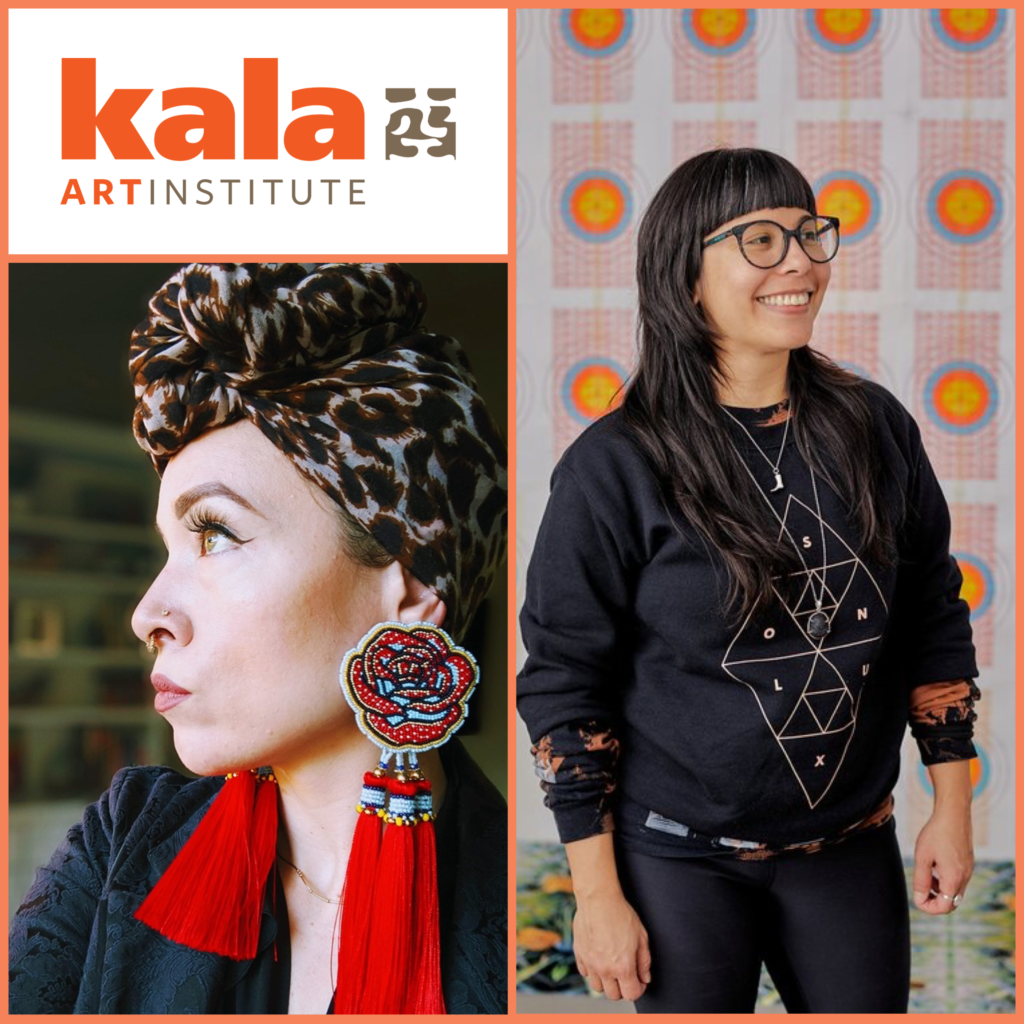 Join us for an evening of poetry and an artist talk with Kala Fellowship Awardees Jessica Mehta and Lani Asunción.
Jessica Mehta, Aniyunwiya inter- and multi-disciplinary artist, will be sharing poems from her upcoming collection that highlight pan-NDN authenticities in our post-contact world. The written word is an extension of the Indigenous oral storytelling tradition, serving as a means of culture bearing, sharing, and preservation. Jessica (Tyner) Mehta, PhD is a multi-award winning Aniyunwiya interdisciplinary poet and artist. As a native of the occupied land of what is often referred to today as "Oregon" and a citizen of the Cherokee Nation, space, place, and de-colonization are the driving forces behind her work. She recently completed a Fulbright Senior Scholar post in Bengaluru, India where she curated a poetry anthology in the colonizer's tongue.
Lani Asunción (they/she) is an interdisciplinary multimedia artist creating socially engaged art in both private and public spaces, independently and collaboratively. Lani will discuss how their work weaves together a visual language guided by historical research, community engagement, and experimental performance connected to their identity as a queer multiracial Filipinx-American. Using ritualized performance, Asunción integrates transmedia storytelling through new media technologies such as video, photography, and digital printmaking  to encourage conversations that facilitate healing and collective cultural empowerment in the face of cultural violence, oppression, and ancestral intergenerational trauma.
*A special thanks to Sustainable Arts Foundation for supporting Fellowship artist Jessica Mehta.
Masking is strongly recommended for this event. In alignment with Bay Area public health, indoor masking at Kala San Pablo is now recommended but no longer required regardless of vaccination status for staff, program participants, and visitors. We encourage participants to make masking decisions that best suit themselves and their families and to respect the decisions of others.
Event Details
Date: February 22, 2023
Time: 5:00 pm–6:30 pm
Kala Gallery
2990 San Pablo Ave, Berkeley, CA 94702